You'll Have an Amazing Day in a Limousine on the Connecticut Wine Trail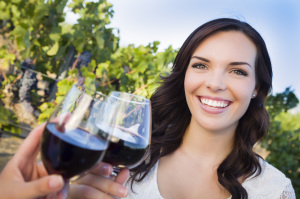 Relax and enjoy the ride on the Connecticut Wine Trail
The Connecticut Wine Trail is a popular destination for many travelers and wine lovers alike. Let Danbury Limo Services enhance this experience by providing a stylish and safe limo rental for your next wine tour. Complete the super simple form or call 203-889-9777, right now before you forget.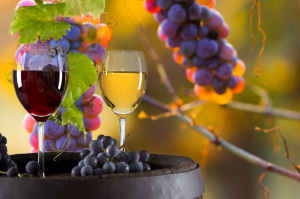 In a spotless and luxurious limousine, enjoy your wine tour or wine meetup without any concern about a DUI. Wine tasting is fine, but wine sampling is better! You can begin your journey at DiGrazia Vineyards Brookfield CT, then relax and watch the world go by because you had the forethought to book a limo for the day. Our limousine service is not only safe, but flexible as well. If you lose track of time while wandering through the vineyard or winery, you will not be met by a stressed out driver who is worried about keeping a schedule through the day. Take your time and absorb the earthy, fruity scent of a vineyard and the aesthetic features unique to each winery.
Although any multi-passenger vehicle would be serviceable for your needs, a stylish limo rental will bring a certain je ne sais quoi to your next wine meetup. Our drivers will add to this mystique, professionalism is the foundation on which they build their service to you. Even the most rigid wine snob appreciates quality limousine service and a professional chauffeur when they see it.
Sometimes, we have to take unwanted family along for the ride. Aunt Edna and Uncle George are visiting from Texas and desperately want to tour the famous Connecticut Wine Trail with you? When you book a limo for the day with Danbury Limo Services, there is no arguing over who is going to hide Uncle George's keys so that he doesn't get a DUI. You could even show them around local Danbury wineries and then usher them over to the luxurious limousine you so thoughtfully rented for them to continue the tour. This leaves you free to return to your own wine cellar and enjoy peace and quiet, secure in the knowledge that someone else has to deal with your family for the day.
In the event that you are unable to excuse yourself from the extended family fun, remember that our limos are cleaned and inspected before arriving for you. This means no awkward conversations over why there is glitter all over the limo or what exactly that party favor obviously left by last night's bachelorette party is.
Danbury limo services is proud to offer limo rentals for the Connecticut Wine Trail and Danbury wineries. When making plans to impress others at your next wine meetup, or just planning a romantic date for your special someone, remember to book a limo for the day with enough room for a few new friends, or simply to give you some space from your own family. Just complete this wino-proof form or call your friends at Danbury Limo Services, 203-889-9777.