Why Limousine Services for a Perfect Romantic Getaway is Exactly What You Need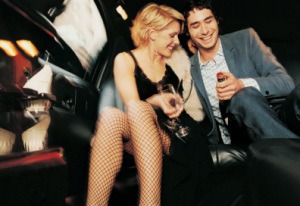 For many people, it can be difficult to find new ways to add romance to a relationship and allow sparks to fly when heading out on a date. Instead of resorting to dinner and a movie, there are a few creative ways to express your love and strengthen the bond that you share with your significant other. To revive your relationship and have a romantic getaway, there are a few steps to take to leave a lasting impression. Often, a romantic escape it the best thing, and the best way to do that is with a romantic limousine ride for you and your loved one. To get it rolling, fill-out the 2-min form or call your friends at Danbury Limo Services at 203-889-9777.  We will be delighted to help you with these romantic ideas, or any others that your muse may inspire.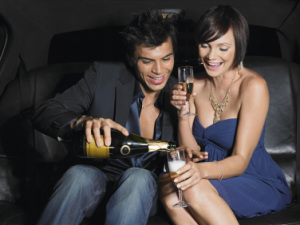 When it comes to escaping your relationship's daily routine, it's important to have a change of scenery and escape reality for a day or two. Consider visiting a vineyard or renting a beach house for the weekend for a trip that can be remembered for a lifetime. Plan for a surprise to be waiting in the room to set the mood, which can include rose petals on the bed or chocolate dipped strawberries on the nightstand.
For transportation, make it easy to travel by using an elite limousine service that will offer five-star service during the trip for a comfortable way to spend time on the road. You can reserve a towncar, stretch limo, or luxury sedan to make for a relaxing way to reach your destination without any stress involved. Your romance will begin to bloom once entering the clean limo and enjoying lounging in the leather seats, staring at the outdoor scenery, and making conversation with a complimentary drink in hand. A uniformed chauffeur will make it a point to offer you privacy in a secluded space for quiet conversation in a relaxing environment.
It's important to choose a location to dine at that is regal and significant to your relationship. Consider making reservations at a restaurant that offers panoramic views for a serene and calming environment that allows you to relax during the meal. You can rent the limo service for a date and travel in style before arriving at the front doors of the establishment.
Be sure to end the night with a long walk on the beach, with wine tasting, or by having a sweet bite for dessert before your chauffeur transports you to your final location to conclude the evening.
To enhance the sentiment and depth of your relationship, plan a romantic evening or weekend away with the help of Danbury Limo Services. You can set the mood by traveling in a luxurious vehicle that allows you to enjoy five-star treatment, privacy, and a flexible schedule that you set. You can rent a limousine for a day or travel in a towncar for the weekend to ensure that you remember the date for a lifetime. To make reservations or inquire about the services available, call Danbury Limo Services at 203-889-9777.