Book Limousine Services to Have a Super Fun Night Out With Your Friends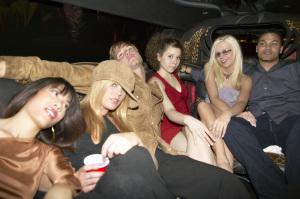 Most people look forward to a night out on the town with friends to escape their busy work schedules and get some relief by having fun. When dressing up for the night, dining at restaurants, and dancing, it makes for a great way to get out and enjoy life for those in Danbury CT. When wanting to arrive in style at a bar or club, one of the most trendy ways to travel is with an elite limousine service. Give us at Danbury Limo Services a ring at 203-889-9777, or just fill-out the 1-min form, and we'll set you up with a top-notch limo for you and your rock star friends.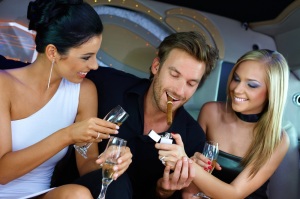 When heading to a busy downtown scene, it can be difficult to navigate through traffic during rush hour or find each destination that you're looking to explore. With a professional chauffeur, you can sit back and relax with your friends while your limo driver ensures that you arrive safely and on time. With Danbury Limo Services, it's easy to head out for the night with a large party without taking separate vehicles and paying for parking for each car. You and your guests can choose to enjoy an exciting ride with a party bus or party van for a fun way to dance, drink, and let loose while on your way to a club or bar.
For those who are dressed in short skirts and fancy tops, it's more comfortable to ride in a super clean limo that offers a stylish interior. You and your guests will enjoy the leather seats and customized lighting settings for a luxurious way to travel in style and make an impression once arriving at the destination. The wrap-around windows in the vehicle also make it easy to enjoy better views of the city and scenery for an unforgettable ride that will enhance the overall quality of the night.
After being picked up in a stylish towncar or a luxury sedan at your residence, you have peace of mind knowing that you and your guests can drink at your leisure without driving under the influence. Having a professional chauffeur who is trained will make it easy to be safely transported to a number of different locations throughout the night without fear of getting involved in an accident or putting each passenger's safety at risk. Taking a limo for barhopping also makes it easy to arrive early at each location with less time spent trying to find your car in a parking structure or navigate complicated routes.
For those who want to rent a limo for the night, it's easy to feel like a celebrity with your friends and spend more time together without arriving separately. You can continue your conversation in a stretch limo or party van and truly embrace the full night life scene by looking chic and sophisticated with various limo service options that are available. You can let your hair down for the night and enjoy feeling spoiled with transportation that is truly the finest form of travel. So now that you're ready to go live like a star for the night, book a limo by calling Danbury Limo Services at 203-889-9777. Or just complete the EZ form and we'll call you pronto!