Rent a Limo for Dining in Style at a Great Restaurant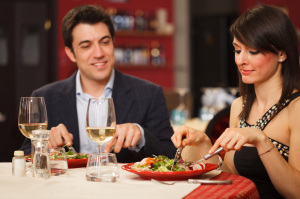 Whether you are planning a romantic evening for two or a celebratory dinner out with a small group of your nearest and dearest, Danbury Limo Services is happy to help you out. What better way to make the experience special than a limo rental for the night or a fancy towncar? Enjoy pleasant conversation with your companion instead of needing to pay attention to the road, knowing that you will be dropped off at the entrance without delay or trying to find a parking spot. Complete the 60-sec form or call Danbury Limo Services at 203-889-9777 for personal limousine service when you go dining in style.
All new model limousines
When considering hiring a limousine service for yourself, keep in mind that we offer your choice of a luxury sedan, towncar or stretch limo. All of our cars are stylish and sleek, perfect for making an impression! A classic never goes out of style, but if you have a larger party consider our luxury van or party bus.
Make Restaurant Reservations with Confidence
Our drivers are always conscientious about the time and reliable as well. Never worry about losing difficult to get reservations due to not being on time. Personal service that you can count on is the cornerstone of our business.
Clean Limos Only
One huge benefit of a limousine service is that you don't have to clean out your minivan before heading out to the restaurant. Our limos are detailed and cleaned before they reach you, it's difficult to have a high class evening when the smell of stale french fries is part of the ambiance!
Flexibility on your terms
Despite making a reservation for supper, you are caught waiting for a table to open up (some pseudo celebrity showed up, of course). You have the option of relaxing in your luxury sedan or finding a restaurant without a wait time instead. Either way, our drivers are happy to facilitate this unexpected change in the evening!
Foot Loose and Fancy Free
The whole point of utilizing a limousine service is to have a worry free evening. Our personal service is sure to meet all of your needs. Relax and enjoy the company of your companion while taking in the luxury of our high class stretch limo.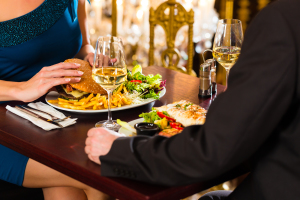 Safe and Sound
What better reason to consider a limo rental for the night than the assurance of safety? You will be able to enjoy a glass or two of wine or brandy without a second thought while enjoying our clean limo. We keep all of our vehicles in top condition at all times.
Comfort for all
At Danbury Limo Services, we pride ourselves in the comfort and luxury to be found in all of our vehicles. Nothing is worse than renting a limousine service for a special evening and spending time on hard and uncomfortable seats. No one enjoys that!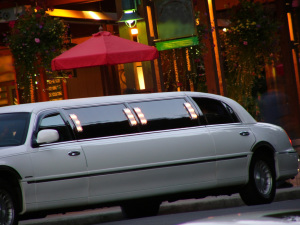 Be sure to make your reservation on time so that you aren't stuck taking the minivan on your special evening out! Call Danbury Limo Services at 203-889-9777 and book today to be sure that every detail is taken care of. We can't wait to show off our expertise, personal service and luxurious fleet of vehicles.