A Sweet 16 Limo in Danbury is a Perfect Way to Get to the Party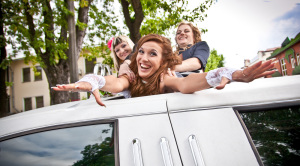 Turning Sweet 16 is the perfect time for your child to experience their first big bash! She is ready to get her license, she probably has a boyfriend, and she is almost an adult. So go all-out for this special celebration by renting a sweet 16 limousine in Danbury for her party. After all, you only turn sixteen once! Danbury Limo Services has some wonderful sweet 16 limo packages, and every amenity you desire.  Simply call us at 203-889-9777 to discuss all of your limo rental needs.
Professional Chauffeurs
Your 16-year-old daughter will be impressed by the handsomely dressed chauffeur who shows up to take her to her party. His gentlemanly behavior and flawless service will make everyone riding in this high class stretch limo feel like royalty. Watch them squeal with delight the moment he opens the door, and let the fun begin!
Safe, Sound and Sweet
While some teenagers find thrills in drag-racing and danger, you can rest assured that your teenager will have the time of her life while also staying safe and protected. With our top-notch limos and excellent drivers, your daughter will feel like a true celebrity while arriving at her destination safe, sound, and of course sweet.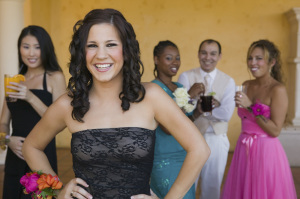 Squeaky Clean!
Our immaculate limos for sweet 16 year olds will be just the ticket for a fabulous evening. As soon as they slide onto our slick leather seats and savor that fresh-smelling interior, the evening atmosphere will pop. Nothing is the same as the pristine glamour of a clean limo.
Always On Time
While teenagers aren't always punctual, Danbury Limo Services is professionally on time, every time. Whether you take a simple sedan or stretch limo for just the family, or a full-on stretch Escalade or party bus for all the birthday girl's friends, we will safely transport you and your guests where you need to go in record time.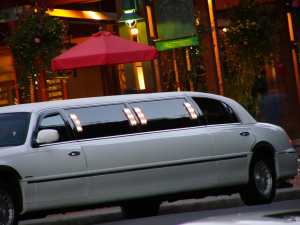 Stylish and Schnazzy
Let your daughter enjoy her night out in a fabulously stylish party bus. You can escort the whole crowd to the restaurant, concert or wherever else in our spiffy Danbury limousines. From the sleek look of the interior to the classy and glistening exterior, your daughter and friends will love this rare treat.
Flexible Schedules
At Danbury Limo Services, we take pride in our ability to be flexible, and you can put that to the test. If your plans get changed at the last minute, you won't have to worry about our cooperation. We will serve you just as faithfully along the way, from the first time you call until we bring your child home at the end of the evening.
There are many reasons why Danbury Limo Services has the best sweet sixteen limo rental services in Danbury that you can ask for. So give your daughter the party of a lifetime by letting every detail shimmer with class. Call our number 203-889-9777 to contact us today.