7 Tips for the Best Man and Booking a Kick Ass Bachelor Party Limo in Danbury CT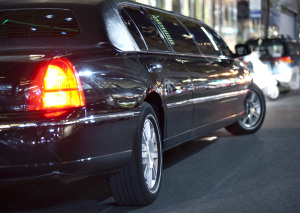 As the best man, it's your job to keep the groom out of trouble while giving him the greatest night of his life before the greatest day of his life. He's getting married. This is his last party night as a single guy. There are some rules to giving the groom a night he'll remember forever. Unless he's had too much to drink. If he does, you can tell him he had an amazing time, and you'll be the hero anyway. So fill-out this dummy-proof form or call your buds from Danbury Limo Services at 203-889-9777, now before you forget.
Rules for the Best Man on Bachelor Party Night
Book a Reliable Limo
The limo for bachelor party night should be driven by a reliable, professional chauffeur who will make sure the entire party has a great time. You'll want a stretch limo or even a Hummer for your night out, so make sure you have a number of people in mind before making the call. That will dictate what kind of limo rental you'll need. There's no limit to the amount of guys you want to bring. We even have a party bus or party van for your wild bachelor night.
Schedule the Night
The driver may have a few reliable destination suggestions, but don't expect him to schedule your night for you. Plan this party ahead of time. This isn't a Friday night out with your buddies. This night needs to be amazing. Call strip clubs in advance to see if you need to make arrangements for your party. If you're headed to a fancy club, make sure you can get a VIP room. Once you've made arrangements or know your destinations, you can get wasted, but make sure the driver knows where to go to keep the party rocking.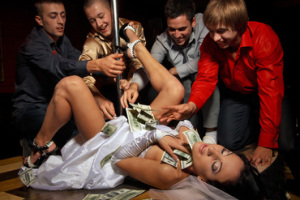 Take the Groom Out for a Night He'll Never Forget
When you call to schedule your bachelor party limousine, talk to us about the type of drinks you'd like in the limo. Our limousine services are top notch. We can provide many kinds of liquor for your party. Whether it's champagne, beer or scotch, the groom needs to be intoxicated but not outright drunk on his fun night out with the boys.
Avoid Jail, DUIs and Strippers Named Bertha
The last is just a personal tip, you might like strippers named Bertha. We won't judge. We will keep you from going to jail over a DUI though. Our drivers will bring your party from the main location to each of your stops without a problem. A professional chauffeur knows how to corral your group but he can't stop the groom from getting into drunken brawls in the clubs. That's up to you, best man.
Keep the Party Rolling
Our limos are clean and beautiful. A clean limo is inviting to pretty women. To keep your party rolling and gaining momentum as the night progresses, you'll want the limo or party bus to entice them to join you and party.
Make Sure the New Wife Still Likes You After Bachelor Night
Call our limousine services for your bachelor party limo rental so you can avoid DUIs and jail time while you're partying with the groom on his last night of freedom. Remember that she'll want him back in one piece without having to bail him out of jail. You want to be sure she'll let you two play again in the future.
Give your Danbury Limo Services pals a call at 203-889-9777, or fill out the hangover-safe form to rent a limo or party bus from us. We'll help you plan a kick-ass bachelor party night out that the groom won't forget.