Who to Call When You Need to Hire a Prom Limo in Danbury CT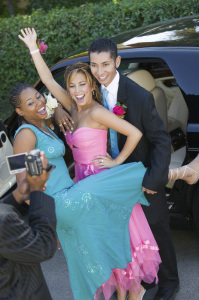 Arrive at your prom like a star
Prom is one of the highlights of anyone's high school career. Let Danbury Limo Services make it an event to remember. Our high-class service is an integral part of our prom limo packages. Let your date stand in awe as you pick her up in a clean stretch limo on time! Your friends will turn green with envy when you invite them into your party bus and head to your after prom event. All you need is to fill-out the no-brainer form or call us at 203-889-9777.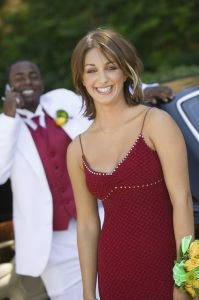 Parents not sold on getting a limo for prom? Tell them that our drivers are professional, our limos are clean (so no fear of forgotten party favors from last night's bachelor party!) and most importantly, our limos are safe. They won't have to worry about you and your date (or friends) arriving at the prom or you driving a car full of peers to the prom after party while distracted by their antics.
The benefits to you are obvious. A prom limo rental from Danbury Limo Services is one of the easiest ways to impress everyone and have fun. Give other friends the opportunity to have fun with you by renting a party van or party bus, the more the merrier!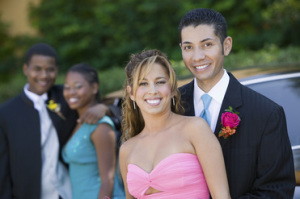 Our high-class prom limo service is flexible, so when you find out that your ex-girlfriend is causing drama at the prom after-party, we can take you somewhere else that would be less awkward. A prom limousine makes an excellent refuge in this sort of situation.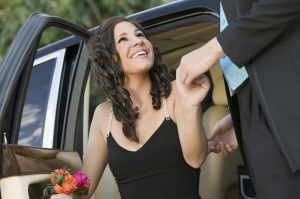 When comparing our prom limo packages with the competition, keep in mind our promise of a stylish and high-class experience. Our professional chauffeurs will treat you like a celebrity and give you the once in a lifetime chance to arrive in a high-class limo for prom. If you have more friends than fit in a stretch limo, consider our Danbury Limo Services party van so that no one is left out.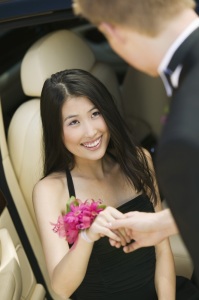 Don't let this opportunity to book your prom limousine pass you by. Waiting until the last minute may leave you driving Uncle Eddie's clunker, which we both know may not make it to the prom without breaking down. A prom limo rental from Danbury Limo Services will save your from this embarrassing scenario becoming true. Don't give your date a reason to call someone else to come pick her up and take her to the prom while you wait for a tow truck. Use the simple form to request a hassle-free quote or call Danbury Limo Services at 203-889-9777, today.