Choosing the Best Corporate and Executive Limousine Service in Danbury CT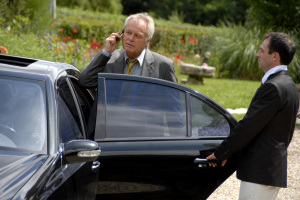 Have you ever found yourself running late for an important flight? Have you ever needed to bring a client to your office without any complications? Have you ever needed a relaxing and stress-free way to get to a business meeting?
If you answered yes to any of these, then Danbury Limo Services can help. We offer limousine services and corporate car services to and from the airport, business meetings, and any other destination. Our fleet includes stretch limos, luxury vans, and luxury sedans. Best of all, your professional chauffeur will make sure you or your client travel in luxury. All you need to do is simply complete this 30-sec form or have your assistant call 203-889-9777 whenever you need corporate car service for any purpose.
Here are seven reasons to use us for a limo rental with first class service.
1. Our drivers are professionals. When you use our limousine services, you'll be greeted by a professionally attired chauffeur who will provide personalized service. Your requests will be handled respectfully and will remain discreet, as your driver's only concern is your satisfaction
2. Our drivers are always on time, and they often arrive early. Your limo rental will always arrive on time, or it may even arrive early, so that you'll always make your flight or meeting, and you'll never be late to entertain a client.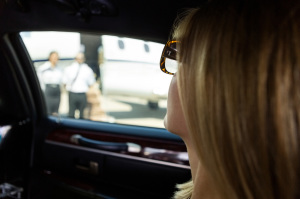 3. Our clean limos are welcoming. All of our luxury vans, luxury sedans, and stretch limos are professionally cleaned as part of our first class service. This allows you to entertain clients in our clean limos and travel in comfort.
4. Our drivers will accommodate your schedule. Whether you need an airport limo in the middle of the night, are traveling to a corporate meeting downtown, or are an assistant looking to get your boss to the executive offices in the city, our chauffeurs will always help.
5. Our limo service will provide you with a stress-free ride. Traveling to the city for a corporate or executive meeting can be an adventure, but our professionally attired chauffeur will make sure your ride is relaxing and that your personalized service is the top priority. You can ride stress-free, knowing that all of your discreet needs will be met.
6. Our limos are extremely safe. We make sure all of our luxury vehicles meet the highest safety standards and that our chauffeurs are well trained.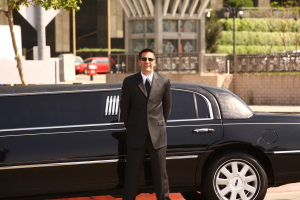 7. Our limo service will allow you to ride in style. Whether you need a corporate car service or an airport limo, you'll be traveling in high-end, luxury vehicles that will make you feel like a million bucks.
If you're interested in using Danbury Limo Services for yourself or if you're an assistant looking to arrange your employers' transportation, contact us for a free quote! Use the online form on our website, or call us at 203-899-9777. We look forward to providing you with our professional limousine services in Danbury CT!