Choosing the Best Airport Limousine Service in Danbury CT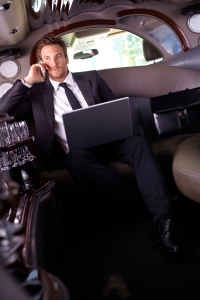 When it comes to different transportation options that are available when heading to the airport, most can agree that it's convenient and enjoyable to ride in a limousine. For many people, it can be stressful to take their own vehicles and attempt to stay calm when approaching traffic at the airport. There's also the extra fees involved for leaving the vehicle at the location for several days. So why bother with all that when you can simply fill-out a quick form or call Danbury Limo Services at 203-889-9777 for a smooth relaxing trip to the airport in a limousine.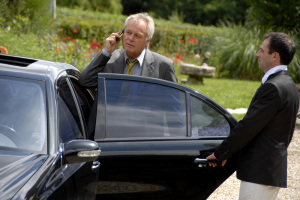 When looking for an airport limo rental, there are many benefits to using the rental and finding the best airport limo service to Igor I Sikorsky Memorial Airport (BDR), or return trip airport limo from Westchester County Airport (HPN) to CT. It makes for a stress-free way to travel before boarding a flight to ensure that you feel relaxed and can arrive early or on time. Look for limousine services that offer complimentary beverages or snacks in the vehicle for an enjoyable experience that allows you to sit back and relax. Whether you leave for a red eye flight or are heading to the airport during rush hour, you can rely on your professional chauffeur from Danbury Limo Services who will safely navigate the roads and maneuver the vehicle through traffic. The driver will also know shorter routes to take due to a high level of training and experience with the area.
Instead of riding in a crowded shuttle or trying to take a stressful taxi to the airport, you can look for a rental that allows you to ride in a completely clean limo that is extremely comfortable. The driver will ensure that both the interior and exterior of the vehicle is professionally cleaned before your ride and that it is kept in pristine condition. It will allow you to unwind and relax without using public transportation or driving in the back of a smelly beat-up cab.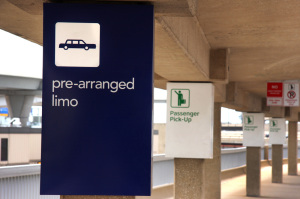 With a stretch limo or luxury sedan, you'll also have the freedom of riding with a large party instead of trying to arrive at the airport at the same time in separate vehicles. It will ensure that you can maintain conversation with family or friends before the flight and will each arrive together without getting lost. If you are travelling with a large group, a luxury van will ensure that the party can enjoy traveling in the same car without having to compromise on the leather seats, dimmable lighting, and privacy that is offered with limousines. You'll also have a number of entertainment options to ensure that the ride is enjoyable from beginning to end.
By renting an airport limo service to or from Tweed New Haven Airport CT, you'll also have extra time to prepare for the flight when riding in the vehicle. Even if you have to fly in or out of LGA LaGuardia or SWF Stewart International Airport, that is a long drive to be spent uncomfortable in your car – you should definitely call Danbury Limo Services for car service. Many people prefer to complete business or work in the vehicle while others are interested in catching up with friends or family members on the phone. Some enjoy touching up their makeup before boarding a flight or even double-checking the items that they've packed for a planned vacation.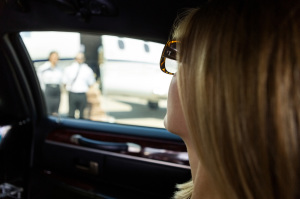 You can travel in style and enjoy added convenience with a limo that will come with a courteous driver and will allow you to feel pampered. Fill-out the quick & easy form as soon as you book your flight, or call Danbury Limo Services at 203-889-9777 right now before it slips your mind. It will make for quite the appearance once arriving at the airport for an incredible way to enhance the quality of your trip and allow you to truly feel valued before your flight.