Make Her Quinceañera Special with Limo Services to the Party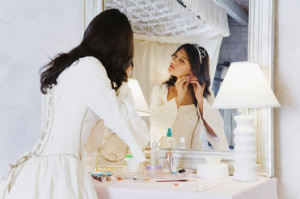 With your child's Quinceanera quickly approaching, all of you parents out there have the desire to make that high class event as fun and as memorable as possible. Although you may have many of the details of your daughter's Quinceanera planned, one detail that you may not have planned is the transportation of your child on her big day. One form of travel that you must consider is renting a limousine. An excellent choice of limousine rental company in CT is undoubtedly Danbury Limo Services. But, you may be wondering, why should you choose our limousine for Quinceanera? Read on to discover why.
Quinceanera Limo Packages
One reason you should choose Danbury Limo Services is because we offer amazing elegant Quinceanera limo packages. These limo packages will not only ensure that you save money, but your daughter will also have a day that she will not soon forget. For details on Danbury Limo Service's Quinceanera deals, speak to one of our attendants by calling 203-889-9777 today.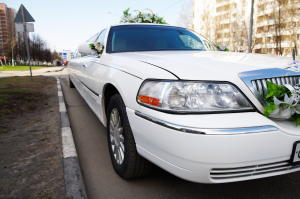 Neat and Clean Limos
Another reason that you should consider our limousine rental service is because we provide neat and clean limousines for you for every type of occasion. That is a guarantee. After each Quinceañera limo rental has been used, it is then thoroughly cleaned before it is rented out to our next client. You will find that your limo is exactly what you expect or more. At Danbury Limo Services we pledge to exceed your expectations and anticipate your needs.
Professional Chauffeurs
Yet another reason to call Danbury Limo Services is because we will also provide a professional chauffeur. Your limo driver will professionally arrive to his destination on time to chauffeur your daughter and her Court of Honor to the ceremony and party. He will also deliver you to your destination quickly as well as safely. You can also expect your chauffeur to be properly dressed in a uniform appropriate for you formal celebration.
A Wide Variety of Limousines
You should also consider Danbury Limo Services because of the wide variety of limousines that we offer you. Whether you're interested in the Rolls Royce for your daughter, the stretch limo for her Court of Honor, the party van for honored family, or the party bus for her friends, you're sure to get the perfect vehicle that you want.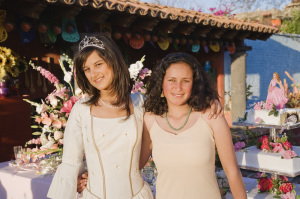 There are many reasons why you should choose Danbury Limo Services for your child's Quinceañera. Whether you are interested in the Quinceanera packages, superbly clean limos, professional chauffeurs, or the wide variety of limousines, you will find that our limousine service in CT is the one for you. As soon as you know the date you will need the limo for Quinceanera, call Danbury Limo Services right away at 203-889-9777 to make your reservation.  We cannot wait to be a part of your daughter's special day.