How to Use Limousine Services to Have a Perfect Romantic Date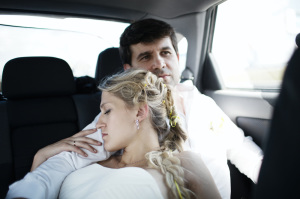 Perhaps one of the most enjoyable experiences for those leaving on a date is having a limo arrive at the front door and being catered to by a professional chauffeur. The sleek exterior of the vehicle and luxurious seating options will make for a quality experience that can be remembered for a lifetime. To hire a limousine in Danbury CT or surrounding areas for an amazing date, all you have to do is complete the 1-2-3 form or call Danbury Limo Services at 203-889-9777 today.
One of the most classy and sophisticated ways to travel in style for a romantic date is to rent a limousine service. Instead of fighting traffic, trying to navigate busy streets, and attempting to find parking, a limo service offers both luxury and convenience for an incredible night with your significant other. Being driven around town by a uniformed chauffeur from Danbury Limo Services also makes for a lasting memory that will enhance the value and significance of your relationship. Whether celebrating a special occasion or trying to make an impression on a first date, driving in a classy clean limo will allow each passenger to feel comfortable and pampered with the five-star service.
When you want to rent a limousine for a day in Danbury CT, it's important to make reservations in advance to secure a vehicle and choose a specific model of car that you prefer to ride in. Some people enjoy the spacious interior that comes with a stretch limo. Others prefer the privacy that is offered with a traditional towncar. At Danbury Limo Services we have many types of limousines to choose from, and one of our helpful attendants will help you select the best limo for a date. If your significant other wants to enjoy a regal car that is often used by celebrities, consider renting a luxury sedan that will allow you to enjoy intimacy and conversation until arriving at the destination.
When you use our elite limousine service, you can expect to have a flexible schedule that is offered by the Danbury Limo Services chauffeur, making it easy to show up on time for your appointment or change a few of the plans throughout the night at your leisure. You will enjoy the convenience of contacting your limo driver when it's time to head to the next destination without having to try to locate your car or walk several blocks to a parking space.
If you really want to impress your date and leave a lasting impression, request to have a bouquet of roses available once entering the vehicle. The chauffeur will make it a point to display the flowers in a prime location of the limo while also providing complimentary beverages to you and your guest. It will make for an enjoyable way to travel and relax over conversation and beautiful scenery.
Using Danbury Limo Services for a date means increasing the formality of the night and allowing your date to feel like a celebrity when riding in a high-end vehicle. It's important to dress up in semi-formal or formal attire to enhance the date and allow it stand out. The limo services can be rented for several hours or for the entire day or night to accommodate your specific plans and travel to each destination that you plan to visit.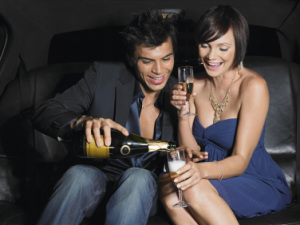 So make that great impression with an amazing limousine, and have a perfect romantic date! For a limo or a stretch limousine, call Danbury Limo Services at 203-889-9777 or use the easy request form. It will be a date you will never forget.